TAP

XXV

1989-2014

25 years of 8 Ball Excellence

LH TAP,,,Serving Cambria, Somerset, Bedford, Blair, counties, Pa. and the Frostburg, Md. area.

" Setting the bar for others to follow since 1997"

Last updated on: 11/4/2014
  After All The Rest..........Why Not The Best ?

© 2013 - 2014 Laurel Highlands TAP


Upcoming TAP Dates

November 13-16, 2014

TAP Nationals

Dallas, Texas

Annual Captains Tournament

Saturday Jauary 31

11 AM

Salsa's in Bedford

February 6-8, 2015

Fall Titleholder

Quality Inn, Bedford, Pa.

March 20-22, 2015

(tentative)

4 Player Shark-Fest

Quality Inn and Salsa's

Bedford, Pa.

April 16-19, 2015

Rally in the Valley

Allen Hopkin's SBE

Philly Expo Center

June 4-7, 2015

Spring Titleholder

Quality Inn, Bedford, Pa.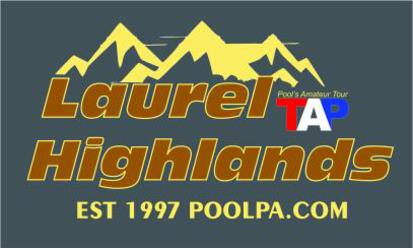 Laurel Highlands TAP is

   Home of the first TAP league in Pa. & the second oldest TAP league in the U.S. or Canada

   Home of  the largest billiard events in Western Pa., the LH TAP Titleholders

   Home of the first TAP league to live stream events

  Home of the Morgan Cup

All LH TAP events are held at the Quality Inn and Salsa's Mexican Grille in Bedford, Pa. Call 814-623-5188 or 814-623-0049 to book your rooms. Rates are $60 + tax.

Alternate hotel...Budget Host Inn (directly across the street)

Ph...814-623-8107...mention the pool tournament...same rates as the Quality Inn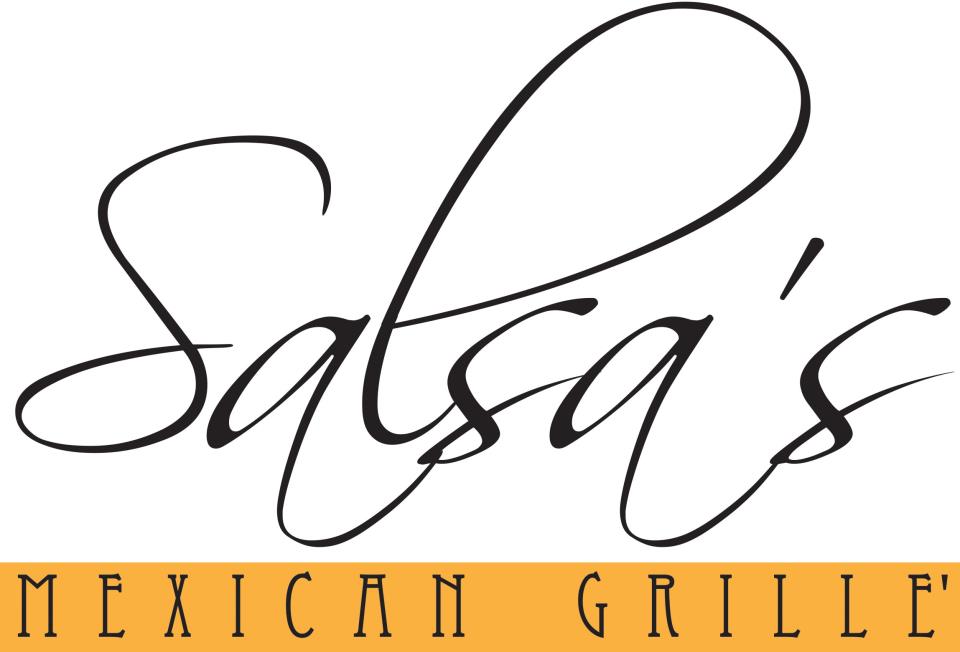 It has arrived!

TAP now offers score keeping apps for both Apple and Droids.

TAP is the only league that offers this kind of hi tech score keeping!! No more keeping score in dark locations and not being able to see the score sheet, no more paper and pens or faxing and emailing them to your league operator. A simple click of the button and it's sent from your smart phone or tablets and I pads..

Click on the Run Out App logo to download the Droid version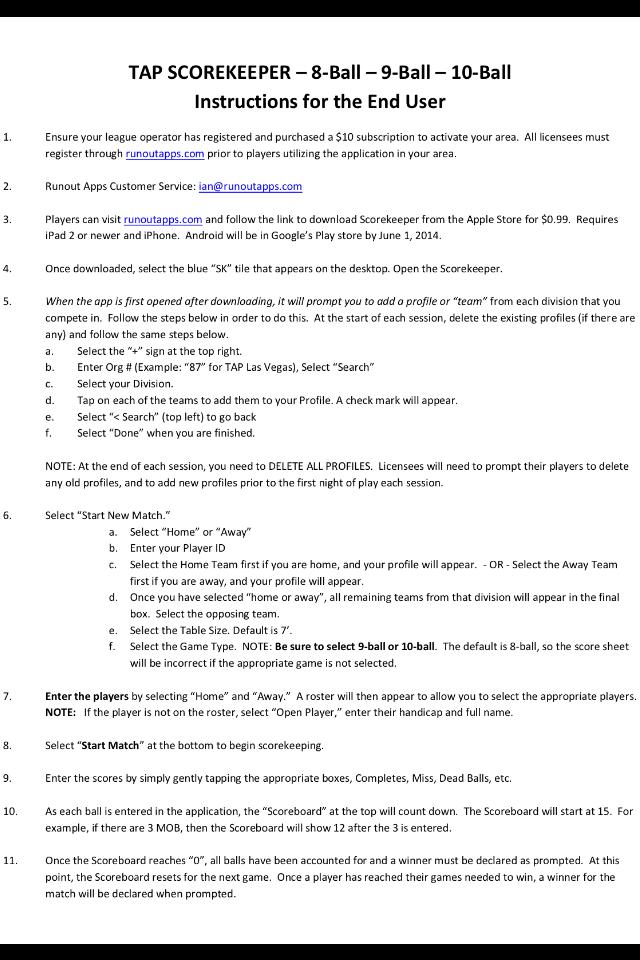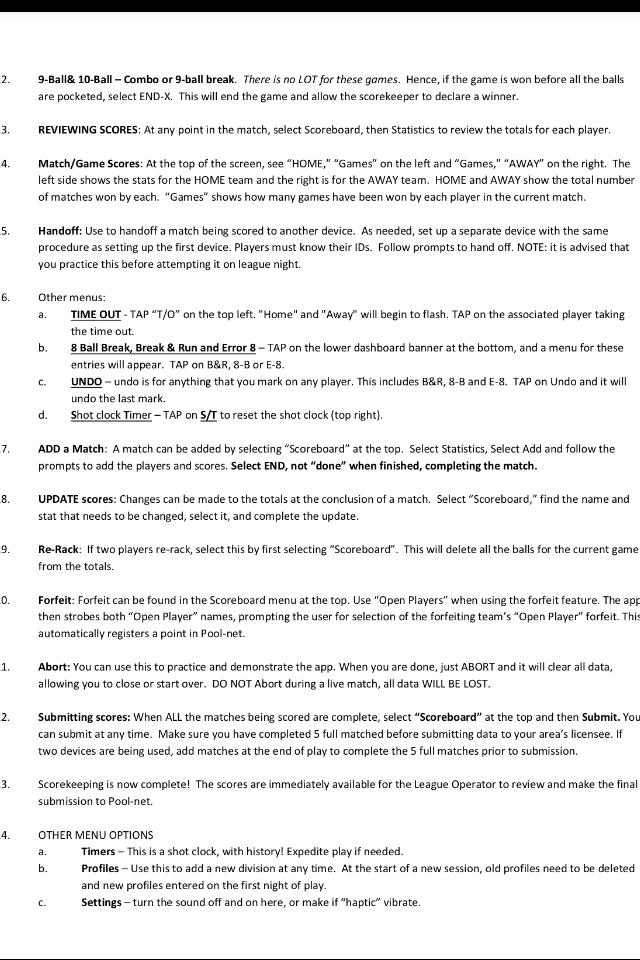 How To Use the Score keeper App.





Any teams going to nationals can reschedule their matches next week if need be. As in the past, no teams that represent us at nation als forfeits their weekly matches.  These matches can be rescheduled over the Christmas break but not later then week 15. If not scheduled before this time, neither team gets credit for that match and both receive a 0-5.