Serving Cambria, Somerset, Bedford, Westmoreland counties, Pa. and the Frostburg, Md. area.

Home of the first TAP league in Pa.

Home of  the largest billiard events in Western Pa., the LH TAP Titleholders.

Home of the first TAP league to live stream our events

Last updated on: 4/11/2014
  After All The Rest..........Why Not The Best ?

© 2013 - 2014 Laurel Highlands TAP


Upcoming TAP Dates

Spring Titleholder

June 5-8, 2014

Bedford Quality Inn

Summer Titleholder & National Playoff

September 4-7, 2014

Bedford Quality Inn

TAP Nationals

November 13-16, 2014

Dallas, Texas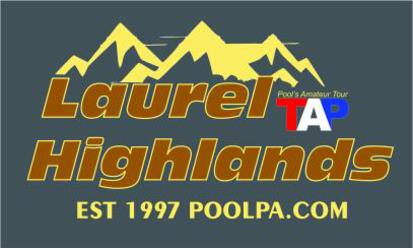 NEW LOCAL BYLAW FOR TIME OUTS STARTING FOR THE SPRING SESSION 2014

THIS IS FOR 8 BALL ONLY....Due to some matches running very late ( a match starting at 7:30 PM should be done by 11 PM) and teams complaining that they are losing players because they have to get up to early for work we are going to change a rule on a local level starting for the Spring session....From now on......handicaps that are a 4-5-6 or 7 will only get one time out per game...2 and 3 handicaps will get the normal two time outs and 2's will still get the unlimited quick coaches, meaning 10 seconds or less. REMINDER...Time outs should never last more then one minute. Let's show some respect for the players that have to get up early and especially to teams that are not at home and have to travel.

TAP

XXV

1989-2014

25 years of 8 Ball Excellence


Our Titleholder events will now be held at the Quality Inn and Salsa's Mexican Grille in Bedford, Pa. Call 814-623-5188 or 814-623-0049 to book your rooms. Rates are $60 + tax.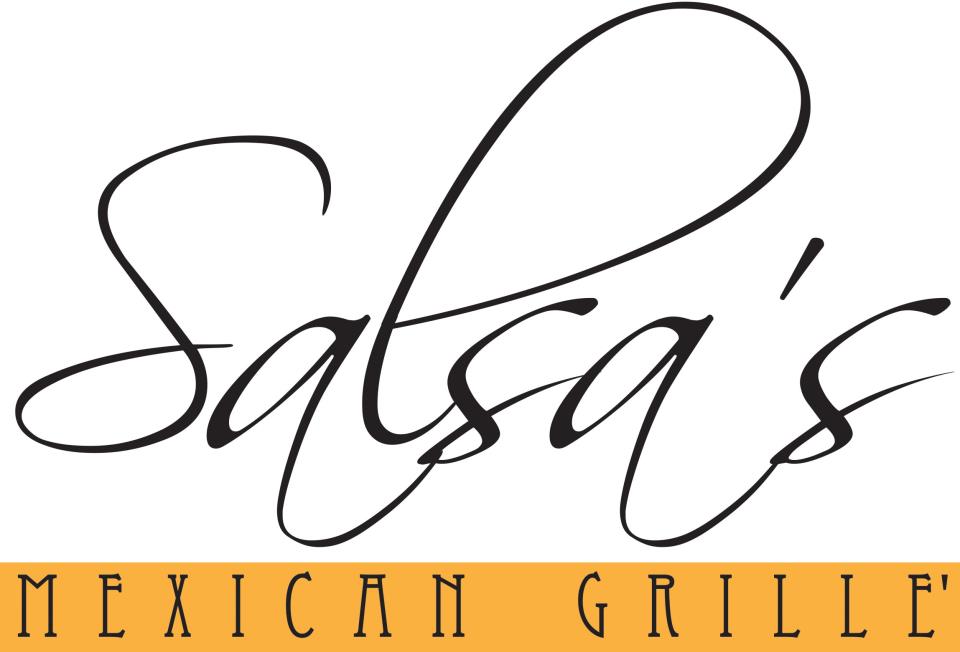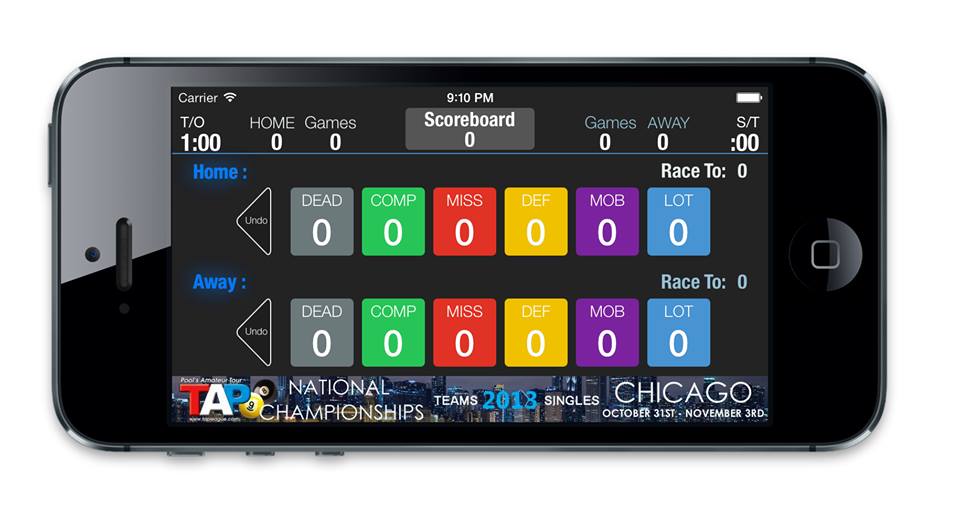 It has arrived!

  I suggest IPads because they are bigger and easier to use but you can use your IPhones too. If you do plan on using this app, please let me know. Also, for the first few times you use it I suggest you keep a paper score sheet in case you have problems and while you get used to it. You cannot keep a entire score and then put it in at the end. It has to be kept game per game as you do now with a regular score sheet. Each game ball count must add up to 15 balls (8 ball only for now) for the pop up to show that asks who won that game. If you missed a ball or two simply put them in the dead ball column to make it add to 15.

I see 80% or more of the league using this application within the next two years.

The Droid version should be out in May or early June.

TAP's new scorekeeping app. Go to the Apple store and search under Runout Apps then download the scorekeeper 2.0 under the IPhone section. Android versions coming soon. Download instructions...Click here

9 BALL PLAY OFF RESULTS..CC CLUB OVER MIDWAY

NEXT SESSION WILL START TUESDAY APRIL 15

I am looking and doing a first time ever 8 Ball Summer session in the Bedford area. If we can keep it going for 3 sessions there is a good possibility Bedford and Frostburg could play for their own trip to nationals (Nashville) in 2015.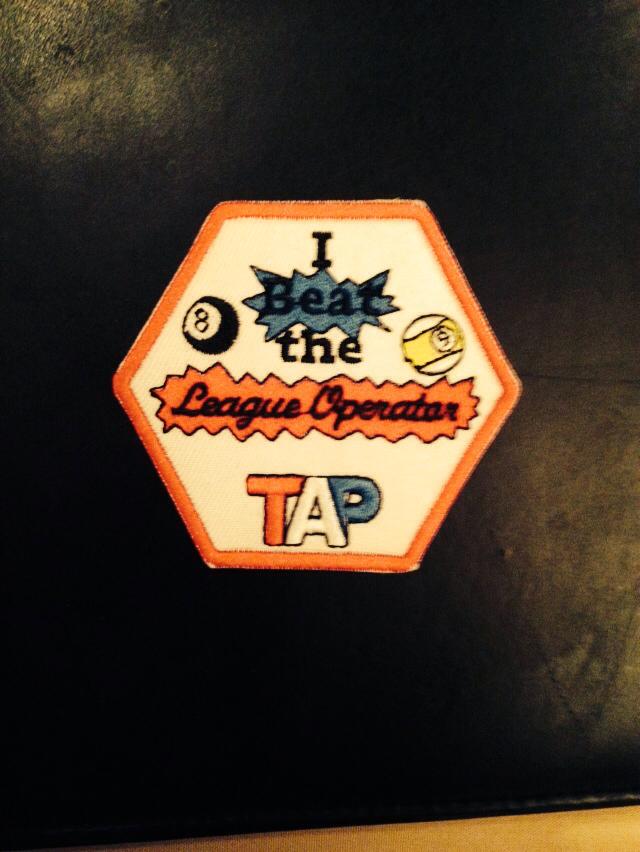 They are here!!....You beat me...you get the patch ...BUT...I don't plan on losing. I win, you buy me a beer.

First team that gets a crack at it...Steele's...at Judys this week!

NOTE:   I am looking at doing a special event for this patch at the next Titleholder. $1 a chance. I pull one ticket. The unlucky player has to play me for 100% of the cash and the patch. It will be a regular handicap race.

  If I win, the money rolls over till the next Titleholder until someone beats me. The loser has to go around and run a 50-50 raffle for me as well as buy me a beer. Sound good? ( I don't plan on losing, only drinking a cold one on you.) I can see this pot rolling over a few Titleholders till someone gets lucky on me and wins a huge amount of cash

Note...This match will be on the live stream table.