Serving Cambria, Somerset, Bedford, Westmoreland counties, Pa. and the Frostburg, Md. area.

Home of the first TAP league in Pa.

Home of  the largest billiard events in Western Pa., the LH TAP Titleholders.

Home of the first TAP league to live stream our events

Last updated on: 12/19/2013
  After All The Rest..........Why Not The Best ?

© 2013 - 2014 Laurel Highlands TAP


Upcoming TAP Dates

1st Annual Pa Ohio Shootout

Jan. 23-26, 2014

Meadville, Pa.

Spring session starts week of Feb 10

(15 week session)

Roster deadline is Feb 3

Fall Titleholder

Feb. 6-9, 2014

Bedford Quality Inn

The Rally

March 13-16, 2014

Allen Hopkins Super Billiard Expo

Edison, N.J.

(Open to the first 192 teams)

Spring Titleholder

June 5-8, 2014

Bedford Quality Inn

Summer Titleholder & National Playoff

September 4-7, 2014

Bedford Quality Inn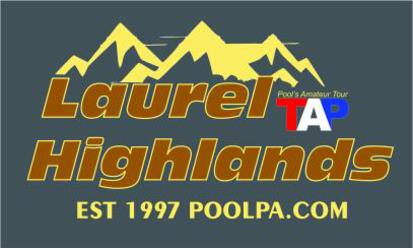 The road to Dallas starts now !

Merry Christmas and Happy New Year to all of the great LH TAP players!!


Our Titleholder events will now be held at the Quality Inn and Salsa's Mexican Grille in Bedford, Pa. Call 814-623-5188 or 814-623-0049 to book your rooms. Rates are $60 + tax. Our block will be held till Jan. 27 only.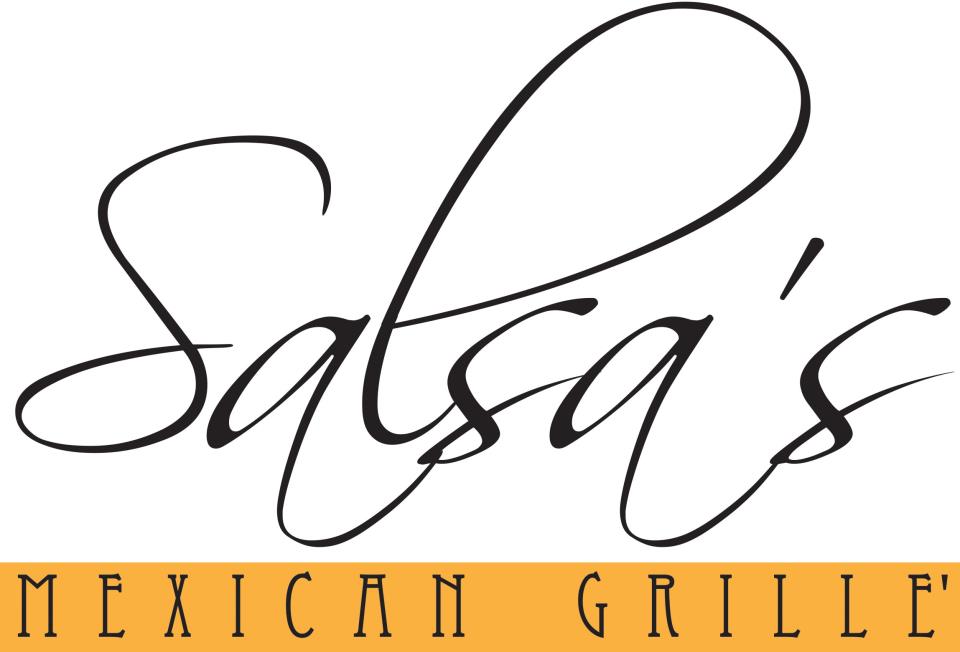 Update on the Coop...11/18

I got a call from the magistrates office this morning and we have to reschedule for January because these guless low lifes didn't have the guts to accept the registered letter. So now they will be served by the local constable. One way or the other they will be in court to explain why they won't pay me the money that is owed. And the bill is about $1,000 now.

-------------------------------------------------------------------------------------

I got a email from a Coop club member which stated this.

" I went to the Coop last night... I'm sorry, but this is exactly why you need people in charge who are "responsible"... Their sticking it to you, and their adamant as well as ignorant about it. They feel because they have free legal representation (members who are lawyers) that it's ok to try and get away with it. They know their wrong! Their bullying you plain and simple... They feel it will cost you more than the $700 so you will turn your back."

This is a real chickensh#t thing to do...hence the name..The Coop.

---------------------------------------------------------------------------------------------------

This message was taken down by Face Book so I am posting it on my web site. It seems the Coop was offended that I posted that they owe me money and they didn't like that I put it on their Face Book page. If they would pay their bill, this would not happen. Here is the post.

This message is directed at Kevin, Bruce and Bill and the rest of the Coop's Board of directors. I have been told by Kevin over 2 weeks ago that a check for $700 was in the mail on September 17th. I emailed him a week later with no response and then I left a voice mail this past Monday, September 30 with still no response. The $700 is money owed to the TAP league of which $450 was for the Coop 2 summer team weekly league fees and the other $250 was for my deposit on the hall for having TAP pool tournaments there. This is my 4th last last time I will contact anyone at the Coop. If I do not have a check at my home by Friday, October 11th I will proceed with legal action at the Somerset magistrate's office on Monday October 14th.. Once I start this action I can not stop it even if I get a check after I file. Someone from the Coop will have to attend and trust me on this because I have done this before, The Coop will have to pay the money owed and court costs that I have to pay up front for filing this action. If no one shows at the hearing then I will be awarded this by default and then I will have to go to Westmoreland county court house and file for a sheriff's sale at the Coop. I have been running the TAP league for 16 years and I know the proceedings involved. I have never lost a case when I file so let's not waste everyone's time and get a $700 check to my address. My address is Sam Rullo, 167 Felten Lane, Berlin, Pa. 15530.

Let's see Face Book try and take this down. It's a shame. This organization owes me money and then they try to make me look like the bad guy.

PAY WHAT YOU OWE ME AND THIS POST GOES AWAY!

.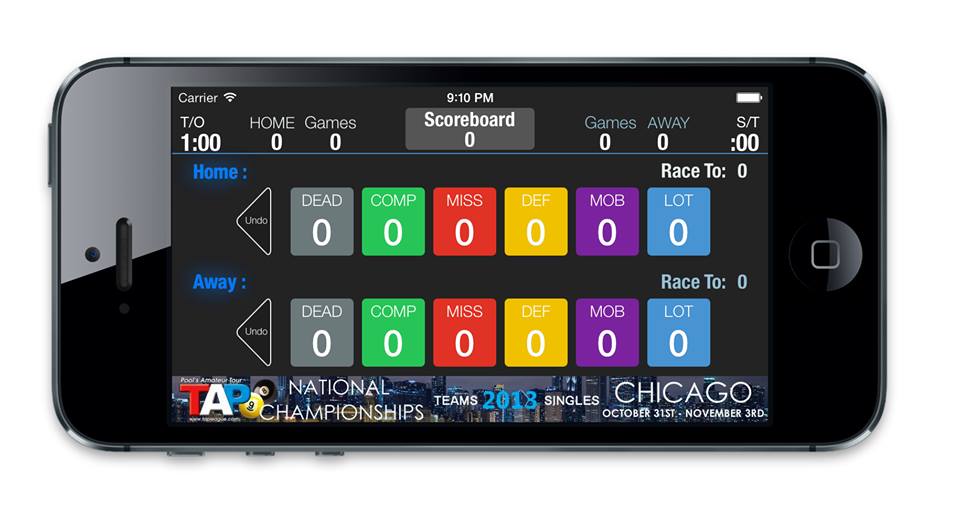 It has arrived!

I now have admin rights to go in and handle any scores being kept with IPads. I suggest IPads because they are bigger and easier to use but you can use your IPhones too. If you do plan on using this app, please let me know. Also, for the first few times you use it I suggest you keep a paper score sheet in case you have problems and while you get used to it. You cannot keep a entire score and then put it in at the end. It has to be kept game per game as you do now with a regular score sheet. Each game ball count must add up to 15 balls (8 ball only for now) for the pop up to show that asks who won that game. If you missed a ball or two simply put them in the dead ball column to make it add to 15.

TAP's new scorekeeping app. Go to the Apple store and search under scorekeeper 2.0 under the IPhone section. Android versions coming early next year.