TAP

XXV

1989-2014

25 years of 8 Ball Excellence

LH TAP,,,Serving Cambria, Somerset, Bedford, Blair, counties, Pa. and the Frostburg, Md. area.

" Setting the bar for others to follow since 1997"

Last updated on: 2/12/2015
  After All The Rest..........Why Not The Best ?

© 2013 - 2014 Laurel Highlands TAP


Upcoming TAP Dates

April 16-19, 2015

Rally in the Valley

Allen Hopkin's SBE

Philly Expo Center

Deadline to register is March 16th.

Qualifications ... minimum of 6 matches played from Nov. 24th to March 16th.

(10 lifetime matches needed in Poolnet)

May 29, 30, 31, 2015

Spring Titleholder

Quality Inn, Somerset, Pa.

Rooms are $65.99 a night.

Call 814-443-4646 to book your rooms.

June 1

Summer Roster Deadline

Week of June 8

Summer Session Starts

(12 weeks)

September 18-19-20, 2015

Summer Titleholder and National Playoffs

Quality Inn, Somerset, Pa.

Rooms are $65.99 a night.

Call 814-443-4646 to book your rooms.

(Some 1st and 2nd round national matches will be played at home locations that have the highest seed)

NOTE

ATTENTION LH TAP MEMBERS...PLEASE READ THIS!!

1. The new location will be the Quality Inn in Somerset (the old Ramada Inn where we used to be) There is a charge for having our event in the tropical garden.

2. The Spring Titleholder dates are MAY 29-30-31...NOT MEMORIAL DAY WEEKEND!!

The September date will be 18 -19-20.

3. Room rates in for all dates will be $65.99. I really need the players to stay here!! There is no resturant at the hotel anymore so players can bring fast food, etc in. NO OUTSIDE ALCOHOL IS ALLOWED. All matches will need to be completed by 1 AM so there will only be one round played on Friday night at 6 PM as always and then Saturday at 9 AM, Noon and 4 PM. Final boards will start at 8 PM or earlier. The 2nd chance will start on Sunday at Noon.

4. Dues for the Spring session will stay at $7. Green fees will remain at $30 but since there will be a charge, the 2nd chance money will go towards paying for the added cost this time. The difference will be made up by myself and I hope to reimburse myself at a later date. The 2nd chance in May will be a buy in at a minimal cost say $30 or so.

5. Summer session dues will remain at $10

6. FOR THE FALL.....Dues will go to $8 per player to cover the added costs. With this extra $1 there will be no more green fees, hotel costs will be covered and at least $500 will go to the 2nd chance event plus there should be some money left over that will go in the Titleholder prize fund.

7. After our first event back, they will look things over and make a assessment and possibly lower costs, etc. They said they had problems with a pool event in New Stanton and I told them what my competition does should not reflect on LH TAP or myself. We are better then that outfit. Any players acting like idiots or causing room damage will be banned from LH TAP for whatever time I think fits the crime.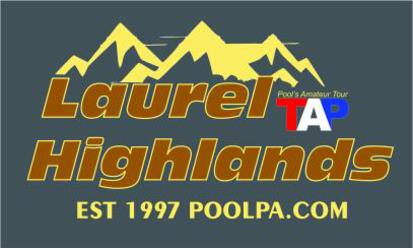 Laurel Highlands TAP is

   Home of the first TAP league in Pa. & the second oldest TAP league in the U.S. or Canada

   Home of  the largest billiard events in Western Pa., the LH TAP Titleholders

   Home of the first TAP league to live stream events

  Home of the Morgan Cup

It has arrived!

TAP now offers score keeping apps for both Apple and Droids.

TAP is the only league that offers this kind of hi tech score keeping!! No more keeping score in dark locations and not being able to see the score sheet, no more paper and pens or faxing and emailing them to your league operator. A simple click of the button and it's sent from your smart phone or tablets and I pads..

Click on the Run Out App logo to download the Droid version

About 70% of LH TAP is using this app. now If your not using it, you should be.

NOTICE!!

THERE ARE NO 9 FT TABLES IN LH TAP EXCEPT FOR ST. STAN'S IN ALTOONA AND MULLYS....WHEN USING THE RUNOUT APP ONLY PUT 7 FOOT TABLE SIZE...ALL HOME MATCHES AT ST. STAN'S NEED TO BE INPUTTED UNDER 9 FT IN THE APP.

INPUT 8 FT TABLE SIZES UNDER 7 FT IN THE APP.





CLICK FILE BELOW FOR RALLY 2015 8 BALL SINGLES AND TEAM FORM.....LH TAP ID # IS 17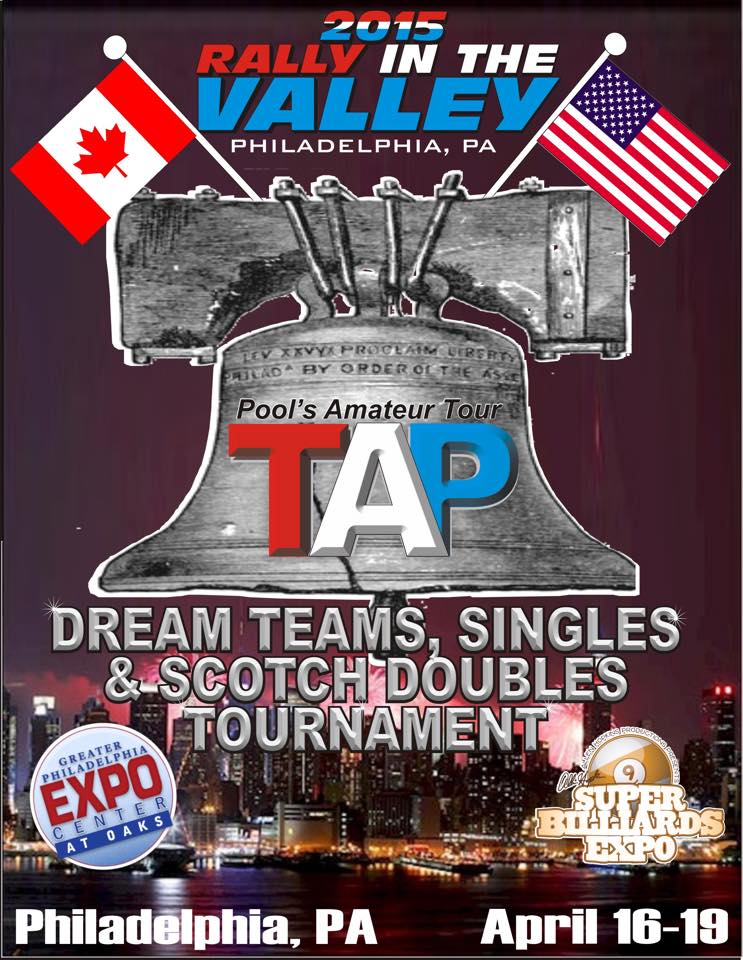 Attention LH TAP pool players and all pool players in the Laurel Highlands, I am happy to have this announcement to make.

LH TAP Titleholders will now be held at the Quality Inn in Somerset. For those that do not know where the hotel is, it is located right at the Pa. Somerset turnpike exit. I signed a contract with them on Feb 11 for these dates. May 29-30-31 and Septemeber 18-19-20. I plan on booking dates for 2016 and beyond. Rooms are $65.99 a night. You can book rooms by calling 814-443-4646. They will hold a block of rooms until one month before at this rate.